You can add a child to your account :
By clicking on "New consultation" then by clicking "Add a family member"

2. Or by clicking on "My family portfolio" and then by clicking "Family".

When you choose "Add a family member", you will be asked to fill in administrative and medical information about your family member.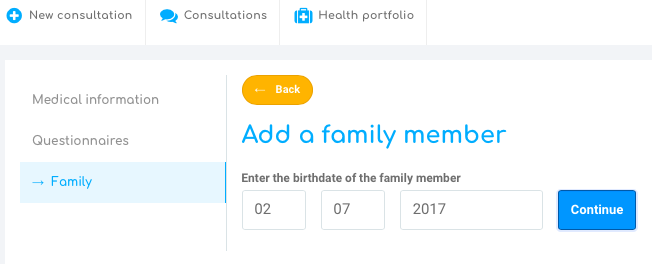 Once the profile has been added, you will be able to choose to start a consultation for yourself, or for your family members.